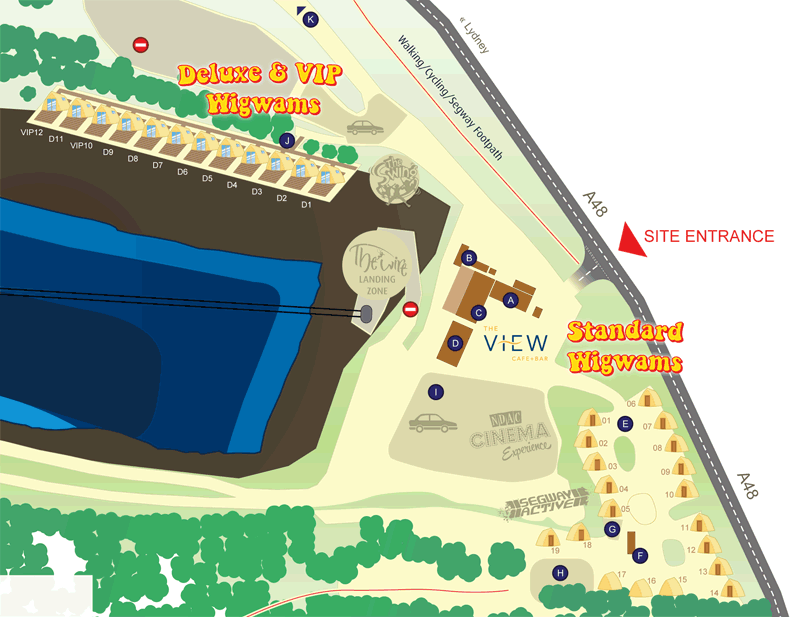 Download a copy of the Wigwam site plan » 578KB
Overlooking our spectacular quarry we have 12 Deluxe/VIP Wigwams. Each has it's own decked area, kitchen, shower and toilet. We also have 19 Standard Wooden Wigwams units in our Wigwam Village along with a Shower and Toilet Block. We are proud to be able to offer the cheapest form of onsite accommodation complete with a camp fire to complement the Glamping Experiance.
Each of the Wooden Wigwams are hand made in Scotland then send via road down to NDAC some 600miles away!
You're only a click of the mouse away from toasting marshmallows round your own camp fire and sleeping under the stars. Book a Wigwam now>