The second film in our free horror movie series is the terrifying Halloween H20: 20 Years Later
Two decades after surviving a massacre on October 31, 1978, former baby sitter Laurie Strode (Jamie Lee Curtis) finds herself hunted by persistent knife-wielder Michael Myers. Laurie now lives in Northern California under an assumed name, where she works as the headmistress of a private school. But it's not far enough to escape Myers, who soon discovers her whereabouts. As Halloween descends upon Laurie's peaceful community, a feeling of dread weighs upon her — with good reason.
This fantastic horror movie, considered to be one of the best in the franchise, will be screened at our Drive-In Cinema near Chepstow on Saturday 9th September 2017 at 9PM
To book your FREE Drive-In Cinema tickets just visit the link below and enter the redemption code MYERS78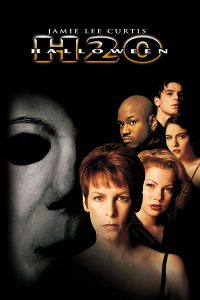 BOOK FREE CINEMA TICKETS HERE »
This film is part of a series of FREE horror movie screenings at our Drive-In Cinema. They are to celebrate the launch of FearFest-Evil​ and to get you in the mood for horror!
Every Saturday during September we are screening a classic horror movie at 9pm for free – That's five free nights of horror!!
To book your free tickets you will need a redemption code. These will be released on our social media channels.
The films will be screened at our Drive-In Cinema, Chepstow at 9pm on the 2nd, 9th, 16th, 23rd and 30th September 2017. Places will be allocated on a first come, first served basis. Entry limited to one car per booking.
Tweet
Tags: Adult Halloween, Adult Horror, chepstow, cinema, Drive In, Drive-In Cinema, FearFest, FearFest-Evil, Free, Free Cinema, Free Night Out, Free Tickets, halloween, Horror, Horror Chepstow, Horror Cinema, Horror Gloucester, Horror Gloucestershire, Horror Monmouthshire, Horror Night, Horror Wales, Scary Night, September, Voorhees