Archive for September 19th, 2017
Tuesday, September 19th, 2017
The fourth film in our Free Horror Movie Series will be….
THE RING (US VERSION) – Cert 15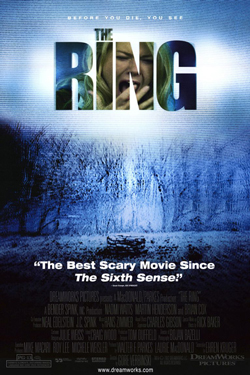 "It sounds like just another urban legend – a videotape filled with nightmarish images leads to a phone call foretelling the viewer's death in exactly seven days. Newspaper reporter Rachel Keller (Naomi Watts) is skeptical of the story until four teenagers all die mysteriously exactly one week after watching just such a tape. Allowing her investigative curiosity to get the better of her, Rachel tracks down the video and watches it. Now she has just seven days to unravel the mystery."
This horror classic will be screened on the 23rd September 2017, 9PM at our Drive-In Cinema near Chepstow.
To book your FREE Drive-In Cinema tickets please visit the link below and use the redemption code VHSCURSE 
BOOK FREE CINEMA TICKETS HERE »
This film is part of a series of FREE horror movie screenings at our Drive-In Cinema. They are to celebrate the launch of FearFest-Evil​ and to get you in the mood for horror!
Every Saturday during September we are screening a classic horror movie at 9pm for free – That's five free nights of horror!!
To book your free tickets you will need a redemption code. These will be released on our social media channels.
The films will be screened at our Drive-In Cinema, Chepstow at 9pm on the 2nd, 9th, 16th, 23rd and 30th September 2017. Places are limited and will be allocated on a first come, first served basis. Entry limited to one car per booking.