Archive for August 28th, 2017
Monday, August 28th, 2017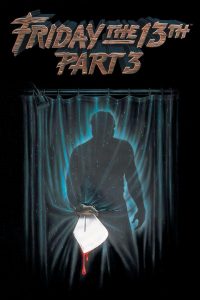 The first film in our free horror movie series is the 80's classic Friday the 13th Part 3
The third instalment in the Friday the 13th series picks up on the day after the carnage with homicidal maniac Jason Voorhees ruining a great weekend for a group of friends staying at a lake house, a biker gang, and pretty much anyone that crosses his path!
This benchmark of horror movies will be screened at our Drive-In Cinema near Chepstow on Saturday 2nd September 2017 at 9PM
To book your FREE Drive-In Cinema tickets just visit the link below and enter the redemption code JASON3
BOOK FREE CINEMA TICKETS HERE »
This film is part of a series of FREE horror movie screenings at our Drive-In Cinema. They are to celebrate the launch of FearFest-Evil​ and to get you in the mood for horror!
Every Saturday during September we are screening a classic horror movie at 9pm for free – That's five free nights of horror!!
To book your free tickets you will need a redemption code. These will be released on our social media channels.
The films will be screened at our Drive-In Cinema, Chepstow at 9pm on the 2nd, 9th, 16th, 23rd and 30th September 2017. Places will be allocated on a first come, first served basis. Entry limited to one car per booking.